VIRTUAL NICHE is a crypto art exhibition that takes place at one of the art galleries in the 798 ART DISTRICT. To capture the essence of the concept, I have combined two contrasting styles of typography. The digital, pixelated style symbolizes the virtual and crypto aspects, while the script style represents art.
(Exhibition Graphics)
The exhibition graphics incorporate a blend of two different fonts along with a bright blue square. This combination reflects the unique style of the identity and is further highlighted in the exhibition display.
(Zine)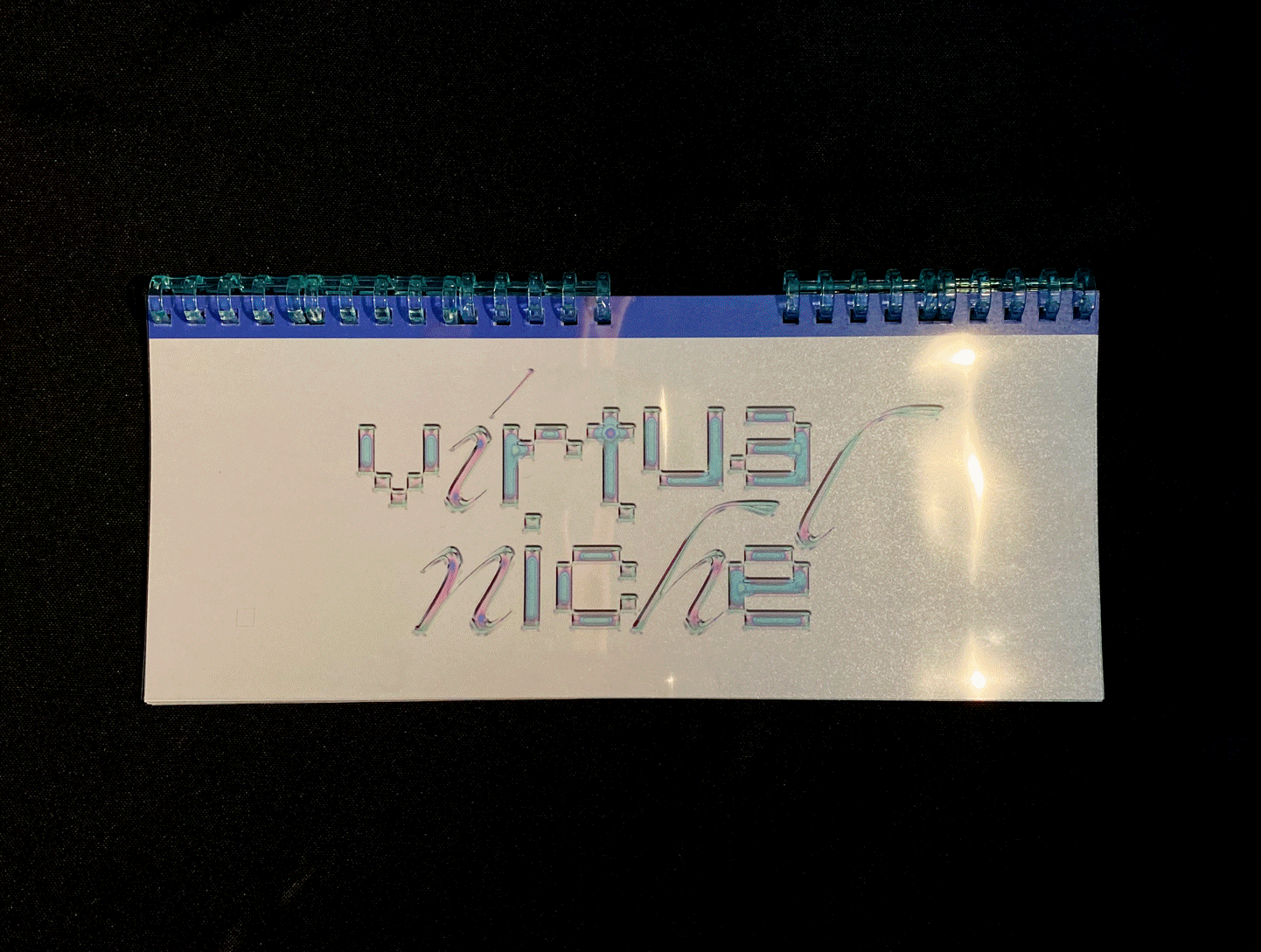 The zine is designed to help visitors become familiar with the concepts of the metaverse, crypto art, and NFTs. Its purpose is to provide a better understanding of these topics and enhance the visitor's experience of the exhibition.
(Online Exhibition)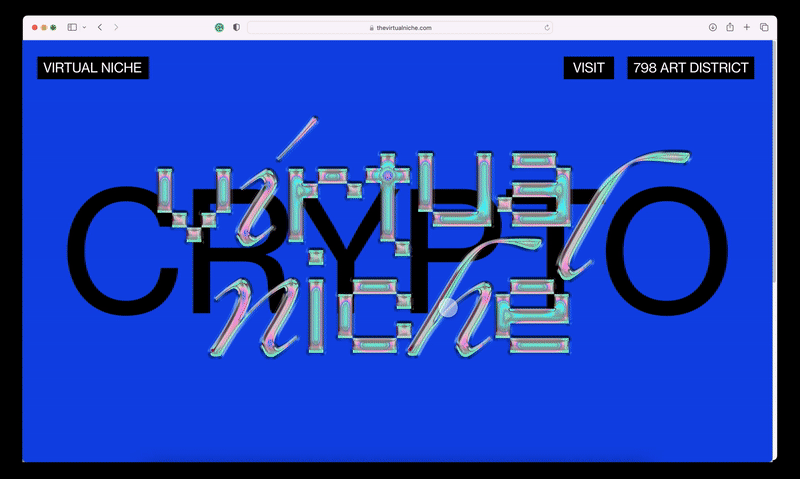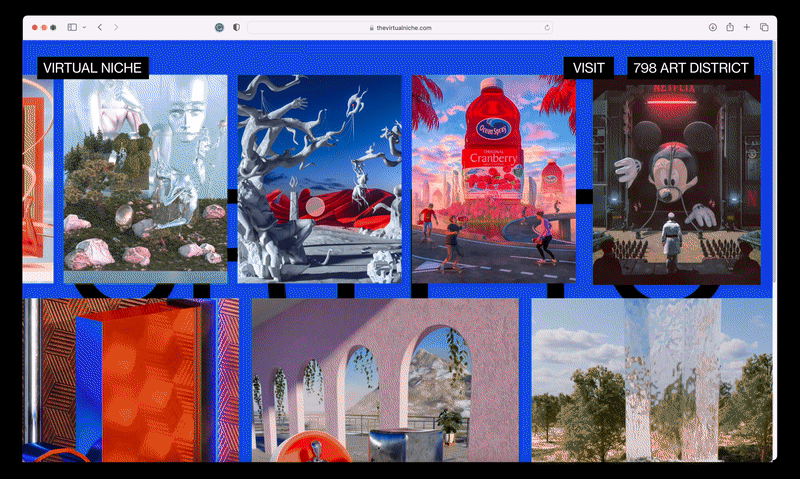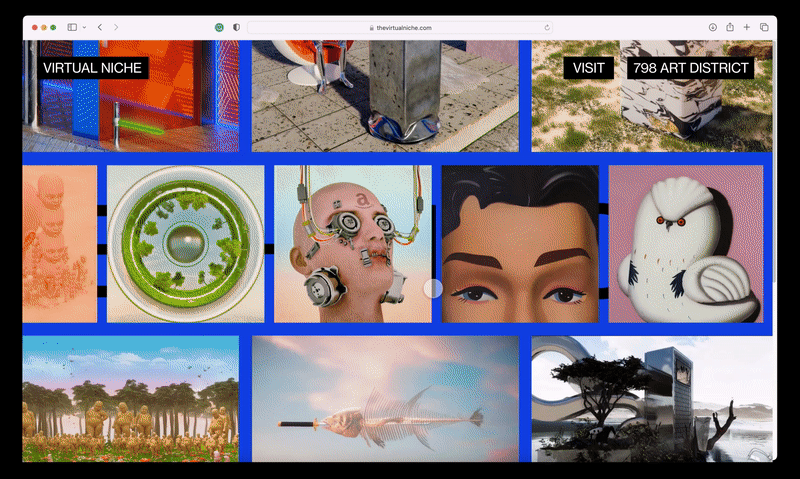 The online exhibition provides a seamless experience, allowing people to feel and appreciate crypto artworks as if they were in a physical exhibition space. Additionally, visitors have the convenience of purchasing the artworks directly through the online platform.