Located at the heart of the 798 Art District, THE CAFE 798 is thoughtfully designed to enhance visitors' overall experience. With the integration of interactive technology, visitors can dive deeper into the ambiance while savoring their favorite beverages.





Upon arrival, visitors will receive a menu along with branding cards, each containing an RFID chip. These RFID chips enable an interactive experience when visitors place the cards on the center of the table, where an RFID sensor is located underneath.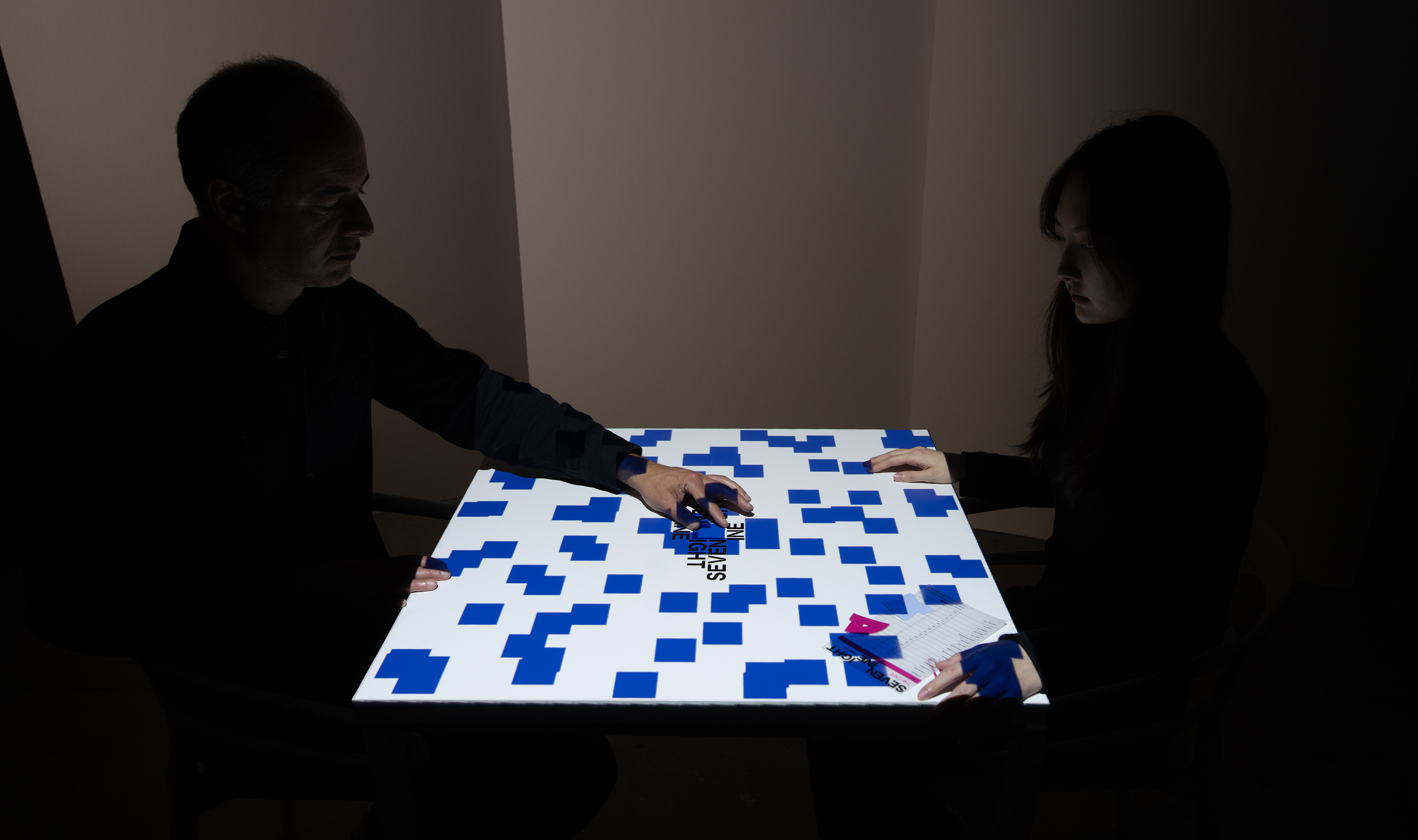 As the sensor reads the information from each RFID chip, the table activates and displays different videos, providing valuable information about various exhibitions, artists, and their artworks. This innovative setup allows visitors to explore and discover details about talented artists and ongoing exhibitions within the establishment, enhancing their overall experience in an engaging and immersive way.
(Technology)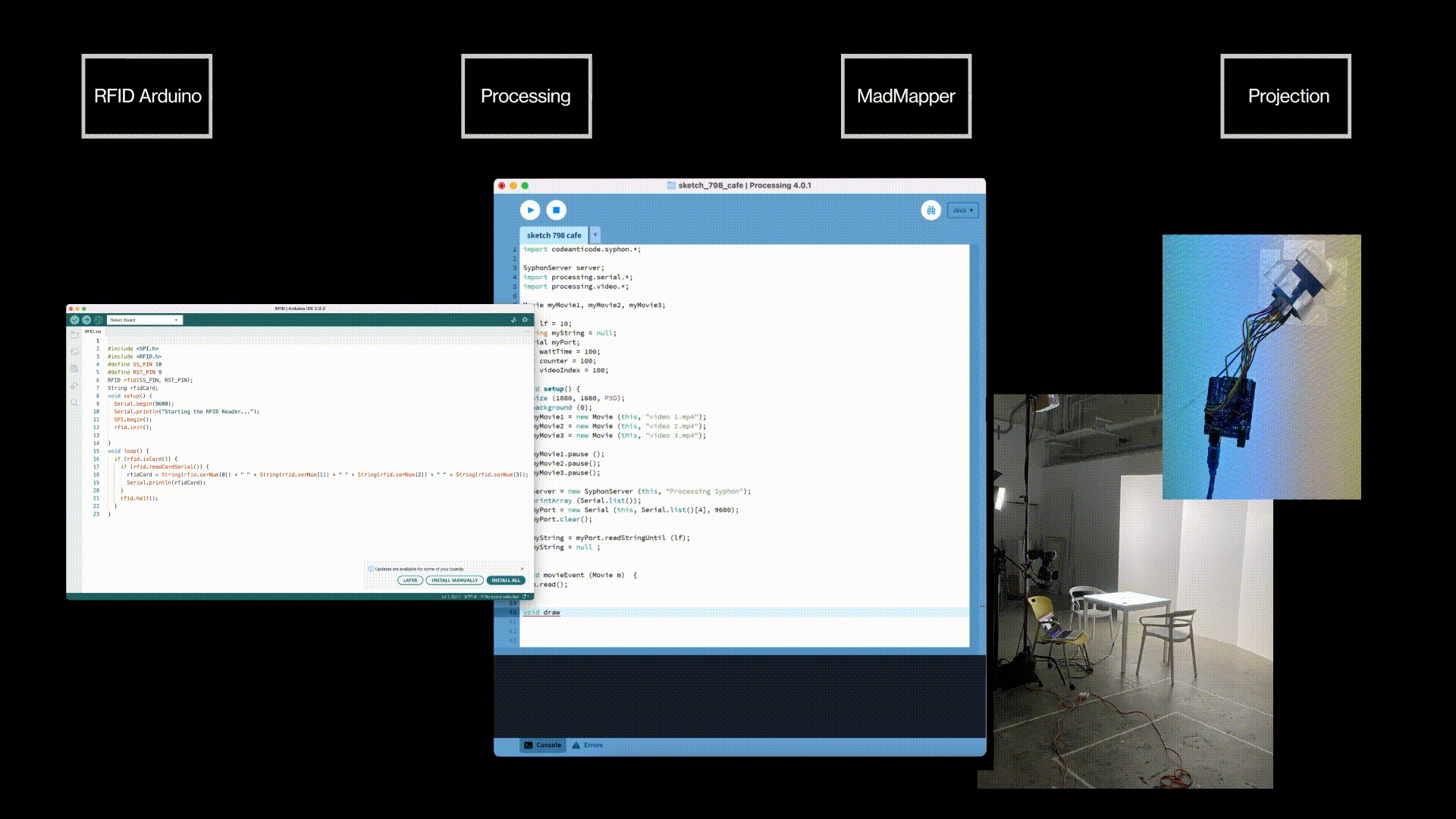 To create this immersive experience, the implementation involves using an Arduino with an RFID sensor to activate the cards. Digital coding is then utilized to establish links between each card and its corresponding video content. The projection aspect is facilitated by utilizing MadMapper. Together, these technologies come together to bring this captivating experience to life.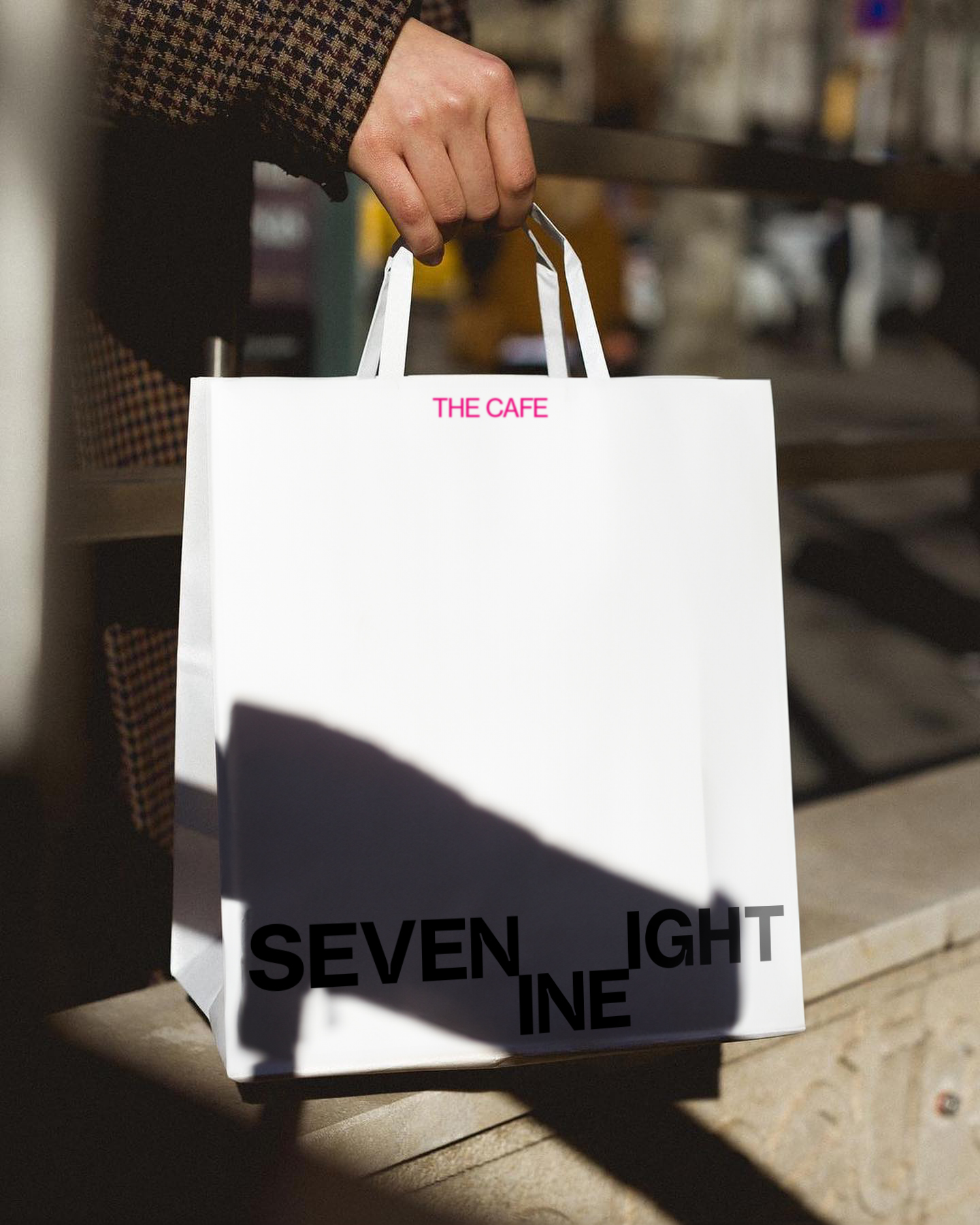 Visitors have the convenience of taking away their pastries and drinks, allowing them to leisurely explore the 798 ART DISTRICT while enjoying their moment. After immersing themselves in the interactive experience at the establishment, they will gain deeper insights and contemplations about the district.
This unique and engaging approach not only offers a delightful culinary experience but also serves as a gateway for visitors to connect with the art and creativity that thrives within the district.